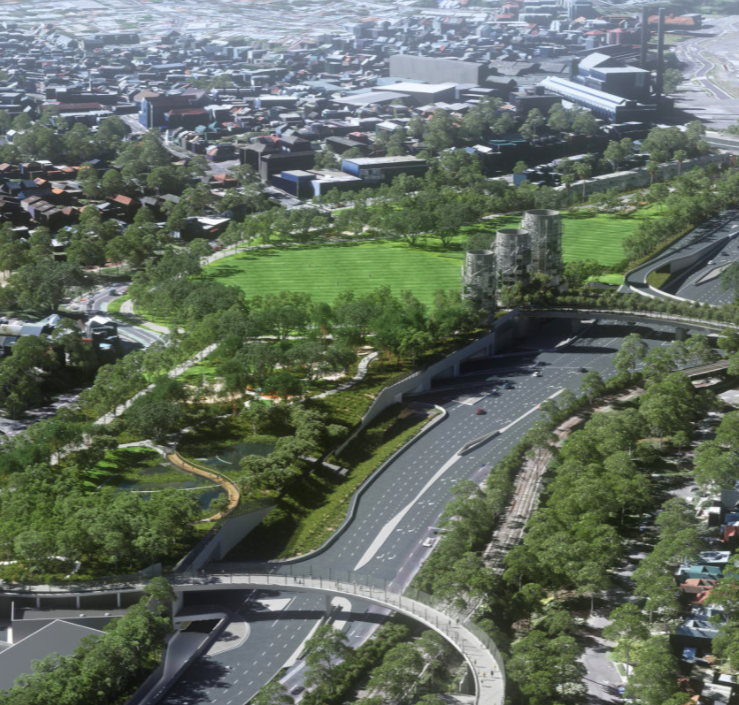 New Field at Rozelle Railyards
The State Government is currently finalising plans for the new Rozelle Parklands to be established on the site of the former Rozelle Railyards where WestConnex building works are currently taking place.
Initial plans have been published showing a new rectangular playing field and an oval with associated amenity facilities. The Club Executive has been discussing the proposals with the State Government and Inner West Council and has requested priority access to the new space.
This is the only location in our area where there is any real opportunity for new playing fields to be created and we consider it critically important to our future to be provided with access to this new space. Many of our members live close to the WestConnex works and have been living with the impacts of the works for years. The Club considers it important that the new park provides facilities for local people and will continue to seek the support of the State Government and the local council for priority access to the parklands.
Last year the Government consulted the community on initial plans, which can be found here. The Club made a submission confirming our need for priority access to the new space which you can find here. We have also written to Inner West Council seeking its support for our proposal – see here. Our proposal is supported by our local association, Football Canterbury, and Football NSW who have both written to the Council in support (see the Football Canterbury letter here).
More information
Rozelle Parklands (Transport for NSW)
Rozelle Interchange – Interactive Construction Panel (NSW Government)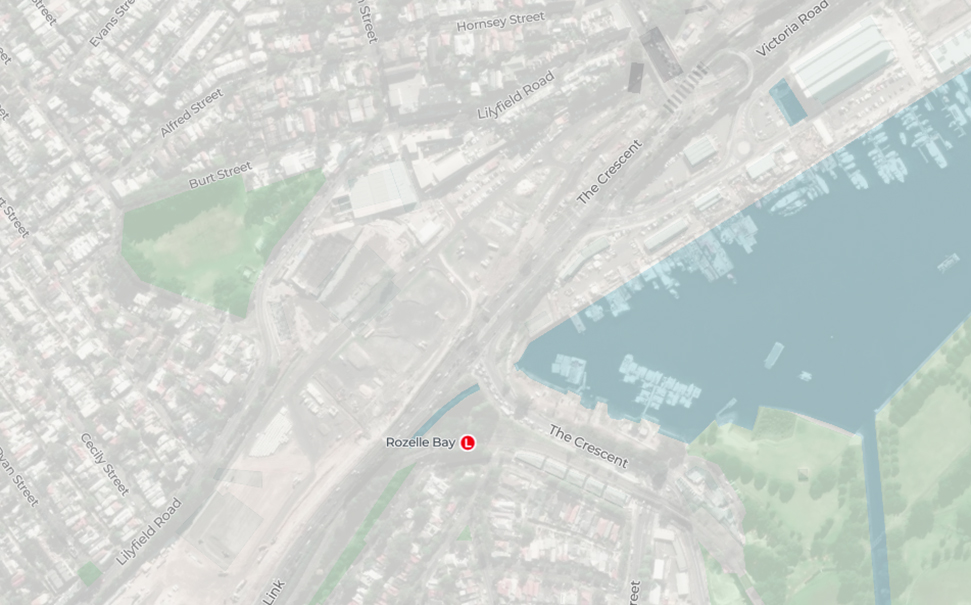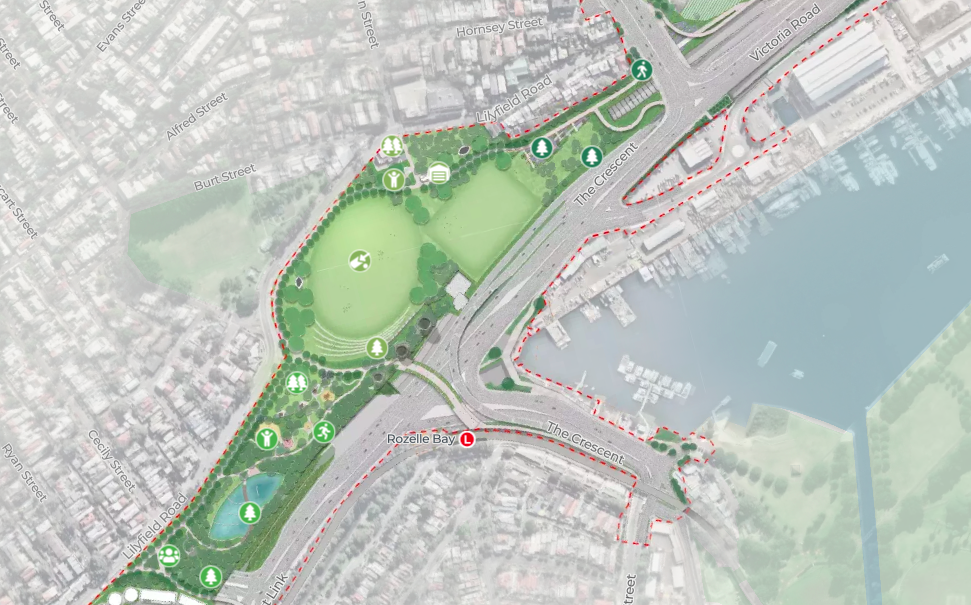 Above: Existing landscape (L), and artist's impression of the future Rozelle Interchange Project. (NSW Transport)
Below: Artist's impression from the Community guide to Urban Design and Landscape Plan, August 2020. (NSW Government)